Posted by UPW on 1st Aug 2016
Making the most of a small bedroom for kids can be quite a challenge. During this busy time of year it's easy to get caught up in gathering supplies, shopping for new clothes, and organizing the schedule. Getting your child's bedroom ready for the upcoming school year so they have a place to study, sleep soundly, and work on school projects is easy with the addition of high-quality children's bedroom furniture.
1. Fun & Functional Bunk Beds
For kids that share a room, bunk beds offer many options to help you create the ideal setting for sleep, school work, and play. Twin over twin bunk beds are very popular among parents of younger children. Twin over full and full over full bunk beds are great when older kids or teenagers are sharing the space. The larger bed size is great for growing children and you won't have to upgrade to a bigger bunk bed as some designs convert to two separate beds if you later decide to do so.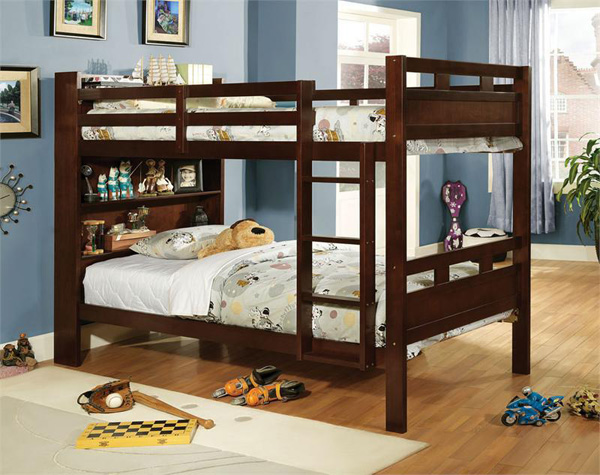 Bunk beds also include space-saving under-bed storage options for even more convenience and to allow more room for other pieces of furniture in the room such as a desk, bookcase or some extra play area.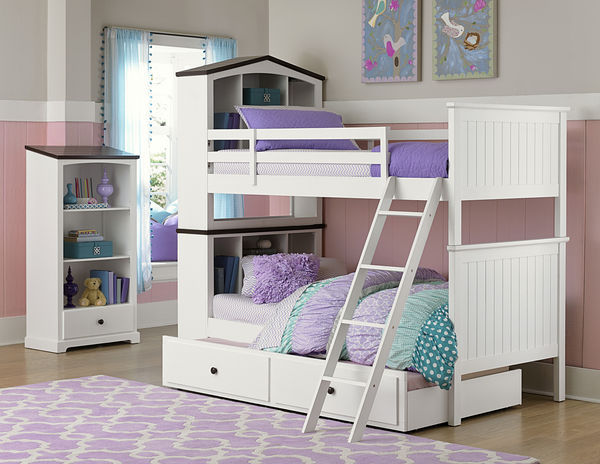 2. Loft Beds
Loft beds are the ultimate space savers. Anyone who's visited a college dormitory understands how important it is to maximize usable square footage in small rooms. While loft beds may be the norm on college campuses, there's no need to wait until your kids move out to use this versatile furniture in their living space.
A twin over twin or twin over full Loft Bed with desk and storage makes the most of limited floor space by combining ample room for two to sleep while also providing room to study and a place for additional storage.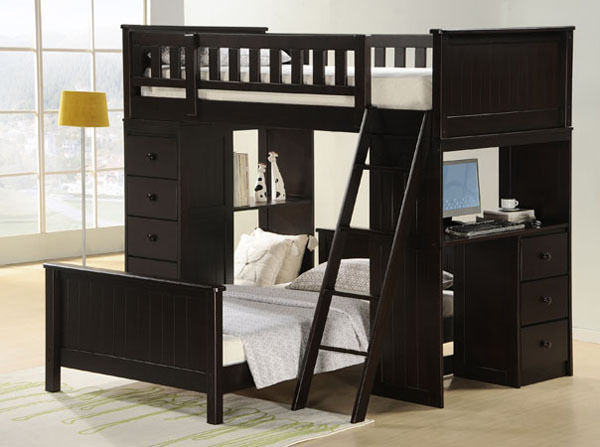 A low loft bed with storage drawers and a desk or a bookcase, is a great choice for smaller kids or in a room where ceiling height is a concern. Low loft beds are easy to keep tidy, and changing the sheets is easy for adults.

A loft bed with a desk below is great for teenagers and youth and also a great option for college kids. In rooms where maintaining a small footprint is essential, this type of set up is ideal. Even in larger rooms, combining the study and sleep areas is a great way to make the most of the remaining space for lounging and entertaining.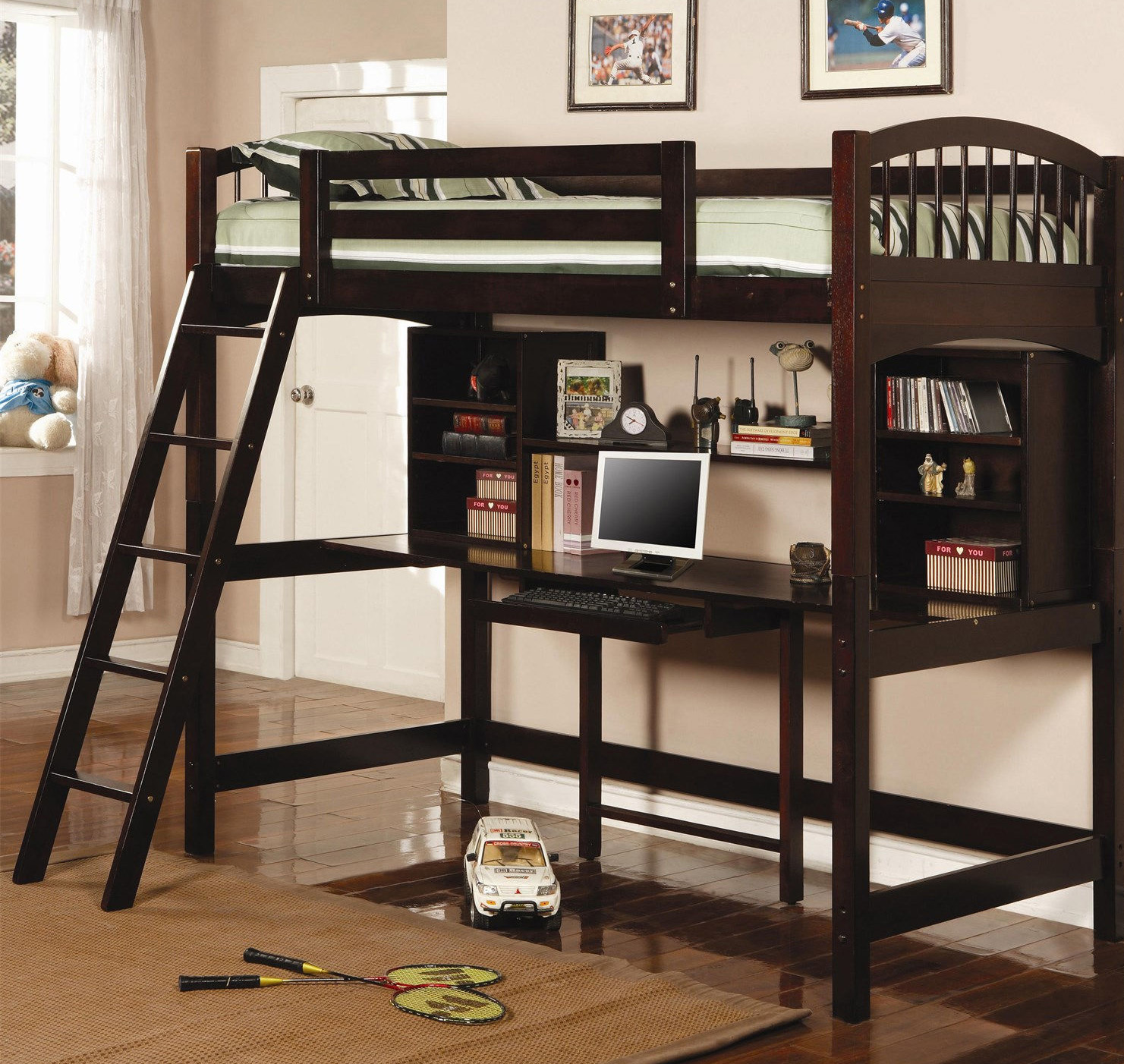 3. Twin Beds with Storage

Upgrade your child's bedroom for the upcoming school year with new bedroom furniture. Captain beds with storage drawers are the perfect choice for kids who need a place to store all of their stuff. Some bed designs include a bookcase for easy access to their favorite things and a great way to organize books and electronics. A trundle is also another option that can be included. These beds come in a variety of stains and finishes. Matching a set to existing décor is no problem, and having new furniture in time for the start of the school year is a real treat.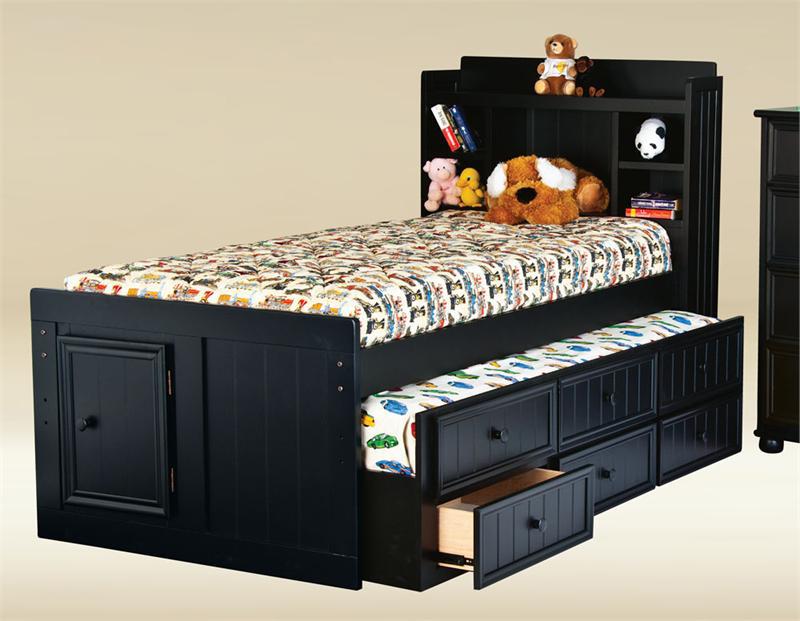 4. Desks & Bookcases

Encourage your child's drive for good grades by treating them to a new place to study in the privacy of their bedroom. Whether they prefer to work with all of their favorite electronics in arm's reach, or spread out over a large surface, they'll appreciate the ability to pursue their scholarly interests in style.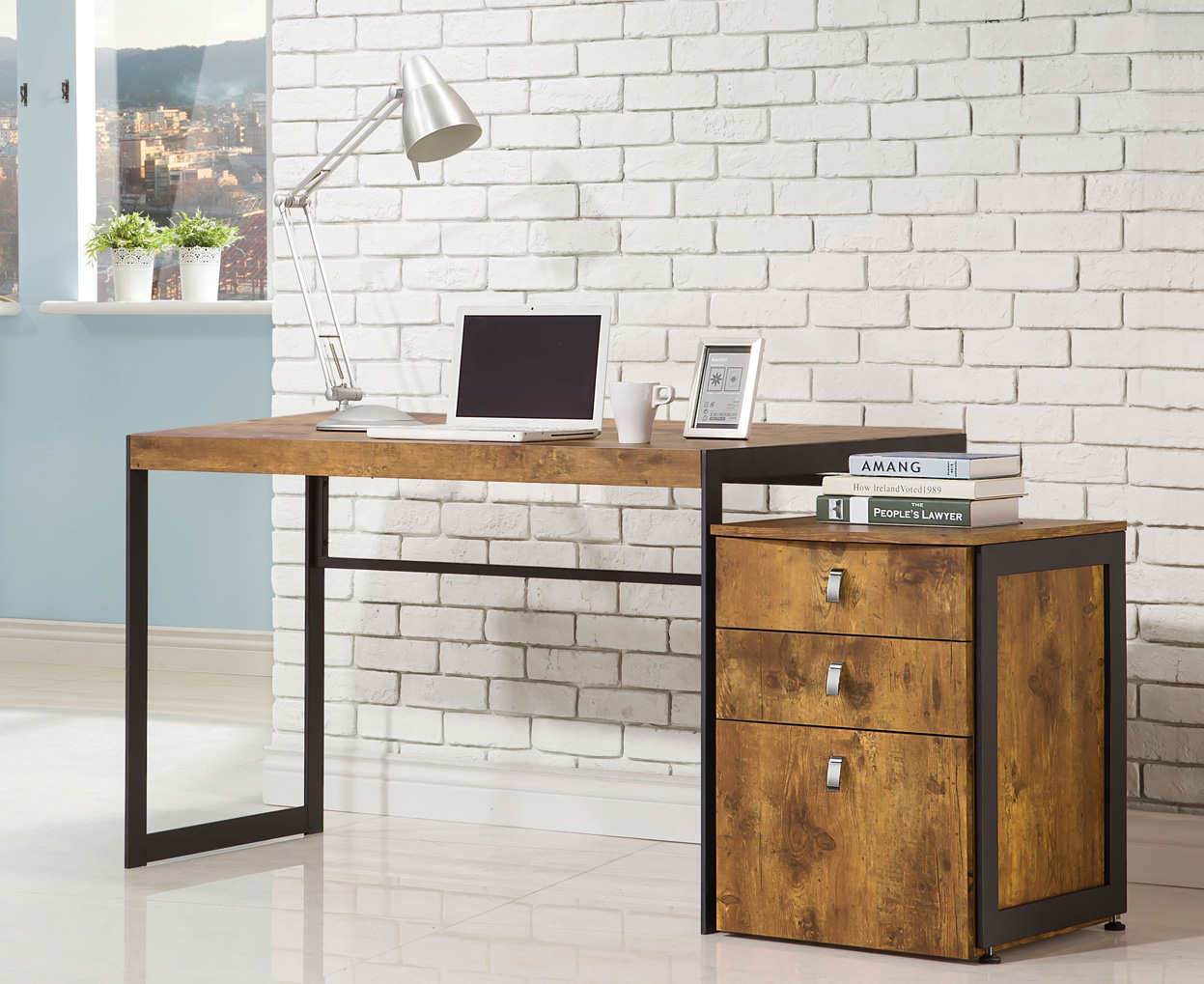 For younger kids, desks that match their existing or new bedroom set are available. You can also find a big selection of computer desks to choose from for your older kids, teens or youth no matter their taste, and don't forget a matching book case for additional storage.
5. Accessories
When shopping for your kids' bedroom furniture, it can be easy to overlook the accessories. Make sure that a new furniture configuration offers appropriate lighting by choosing lamps that complement the décor. A small shelf or side-table offers valuable storage and is a great way to keep often-needed items close at hand.Often, a well-appointed bedroom lacks the pop of color or signature item that really expresses the owner's personality. Consider some non-traditional accessories like a framed memento from a favorite baseball game or a fun caricature of your child left-over from a theme park vacation.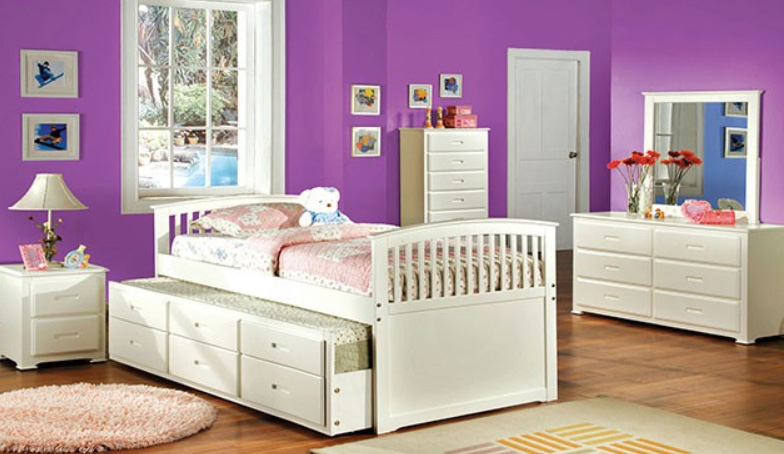 If you are buying a new bed, purchasing bedding may be necessary. Especially if the mattress size is different or the old bedding is outdated or showing wear, new bedding can be a fun way to help personalize a child's space while creating comfort.
Getting back into the routine of the school year after a few months of fun in the sun, vacations, and time off with friends may make your kids frown or it may cause a great deal of excitement. Either way, preparing their room to facilitate the transition is a great way to support your kids as they prepare to enter another year of school.