Posted by UPW on 11th Apr 2016
Your home office is the place where all of your best ideas come to life. For some, working from home is an extension of realizing the dream of business ownership. For others, it's an occasional luxury (or necessity) to skip the commute and be a great remotely located employee.
Whether you have a small corner of the kitchen dedicated to work-related tasks, or an entire room with a door to facilitate privacy and control noise with several windows for natural light, every home office space benefits from an occasional freshening up.


Comfort first: Your home office chair matters!
It's nearly impossible to be productive, creative, or innovative in an uncomfortable chair. Since it's where you'll spend the majority of your time if your job is at all related to computer work, the home office chair is one of the most important parts of your home office space.
The office chair is all too often a cast-off kitchen or dining chair. While that may not be the worst option, a chair with proper lumbar support, adjustable arm rests, and castors that facilitate easy movement offers a much more comfortable and ergonomic option. Gone are the days of black vinyl chairs as a single option. For a lighter look and a luxurious feel, check out the beige executive chair with metal arms and an adjustable height gas lift.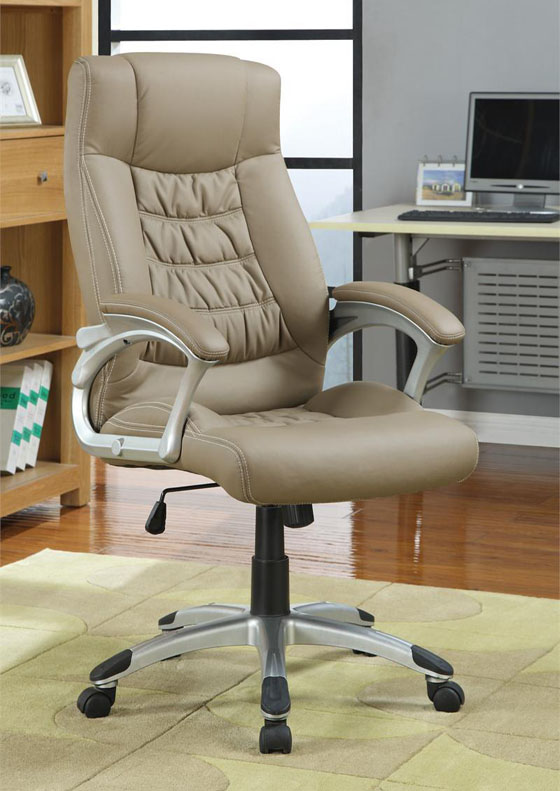 A beautiful home office desk makes all the difference
One of the most common problems with a work-at-home space is the lack of available desk top real estate. Choosing the right desk for the home office can mean the difference between a stressful and crazed work day, or a productive and happy one.
When your work day is paperless, choosing a desk becomes more of a matter of esthetics than practicality. Measure the space carefully to make sure the desk you love will fit into the space. Also be sure there is enough room to stretch your legs under the desk to avoid feeling cramped and claustrophobic.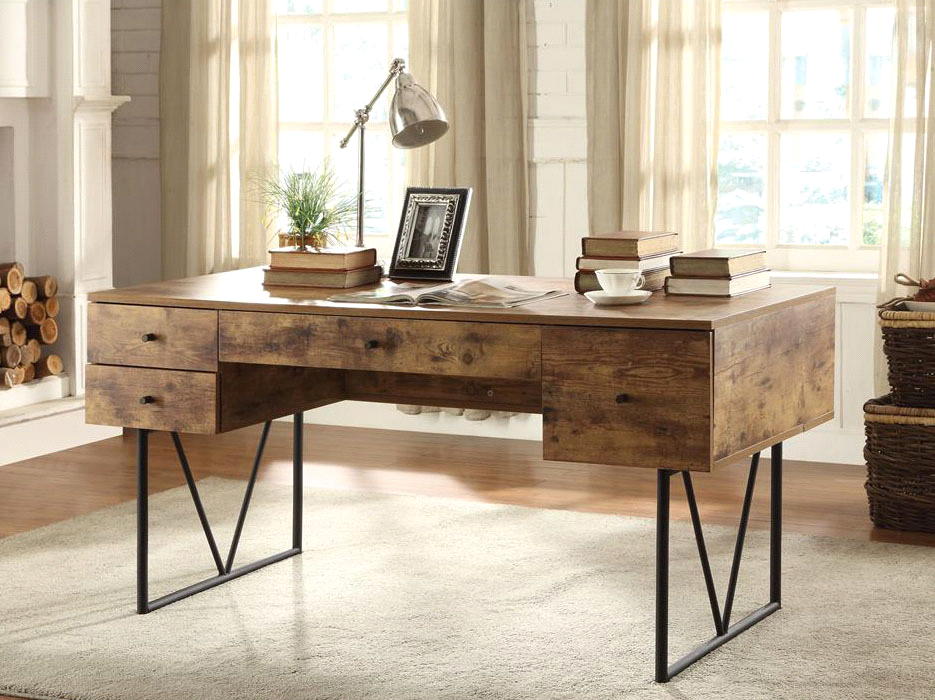 A home office computer desk that fits easily into a smaller space, has plenty of leg room, and is a beautiful addition to any environment is a great choice. Choose a style that really speaks to your unique sense of design to add creative fuel to your work-at-home fire.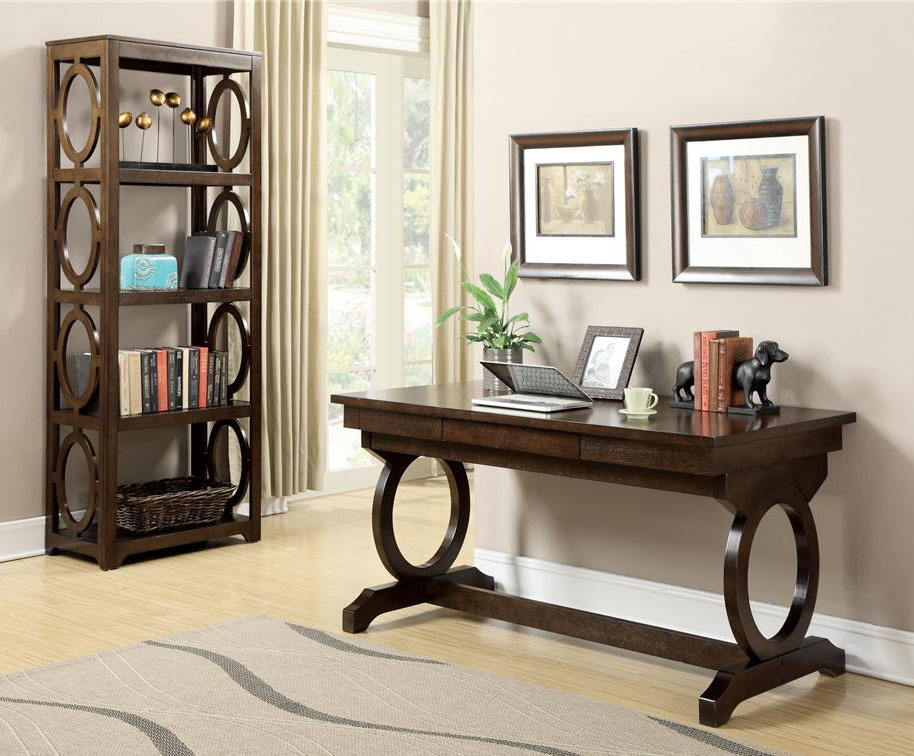 Keeping your home office organized means better productivity
Traditional office furniture may seem better suited to a medical office or call center than a room adjacent to your dining area or a corner of your bedroom. Metal file cabinets and open shelving aren't warm or inviting.
Now that so many people are working from home, the selection of beautiful home office furniture to help keep you organized and efficient is vast. For example, locking file cabinets in different shades of natural wood with quiet-close drawers are a great addition to a home office space.
Open shelving with glass panels in modern designs keeps your reference materials close at hand. You could also choose a rustic option in teak wood for a casual but carefully curated look.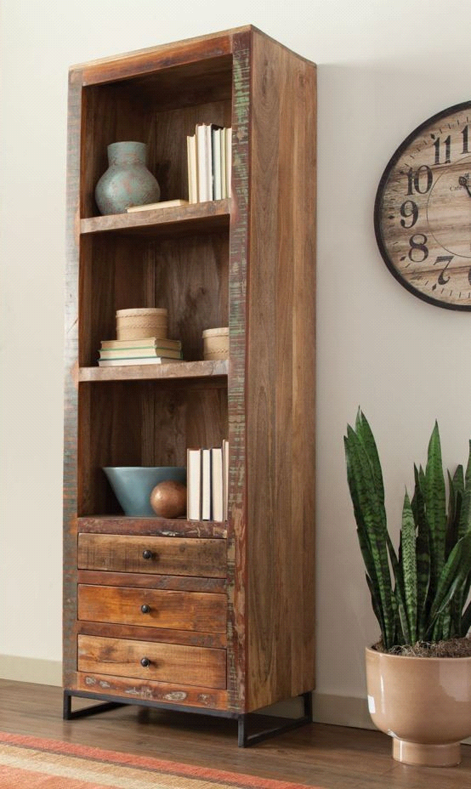 Is your home office space due for a refreshing makeover? Browse our collection of beautiful home office furniture for unlimited inspiration.
#homeofficespace, #officechair, #officedesk