Posted by UPW on 19th May 2016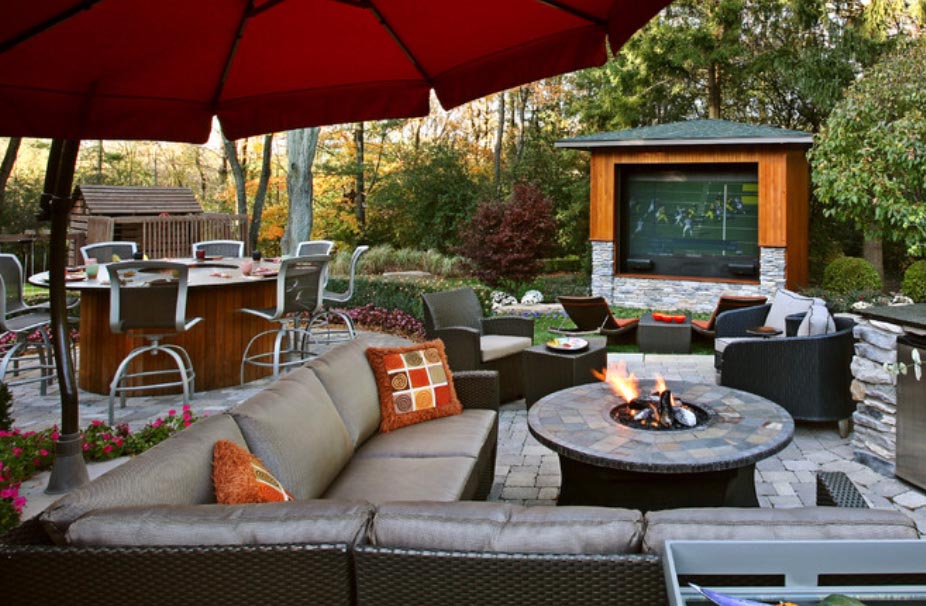 Creating an outdoor oasis, complete with beautiful outdoor patio furniture, maximizes the usable space of your home. Summertime is around the corner and that means more parties and fun in the sun, so expand your world by adding outdoor furniture to the landscape and get your backyard ready for entertaining and spending time with family and friends in comfort and style..
Choosing new outdoor patio furniture is an exciting process. It can be difficult to estimate the size of your outdoor space, so be sure to measure it to make sure that the new outdoor furniture you choose fits nicely. There should be enough clearance on all sides for people to move about the space freely.
1- Patio Sofa Sets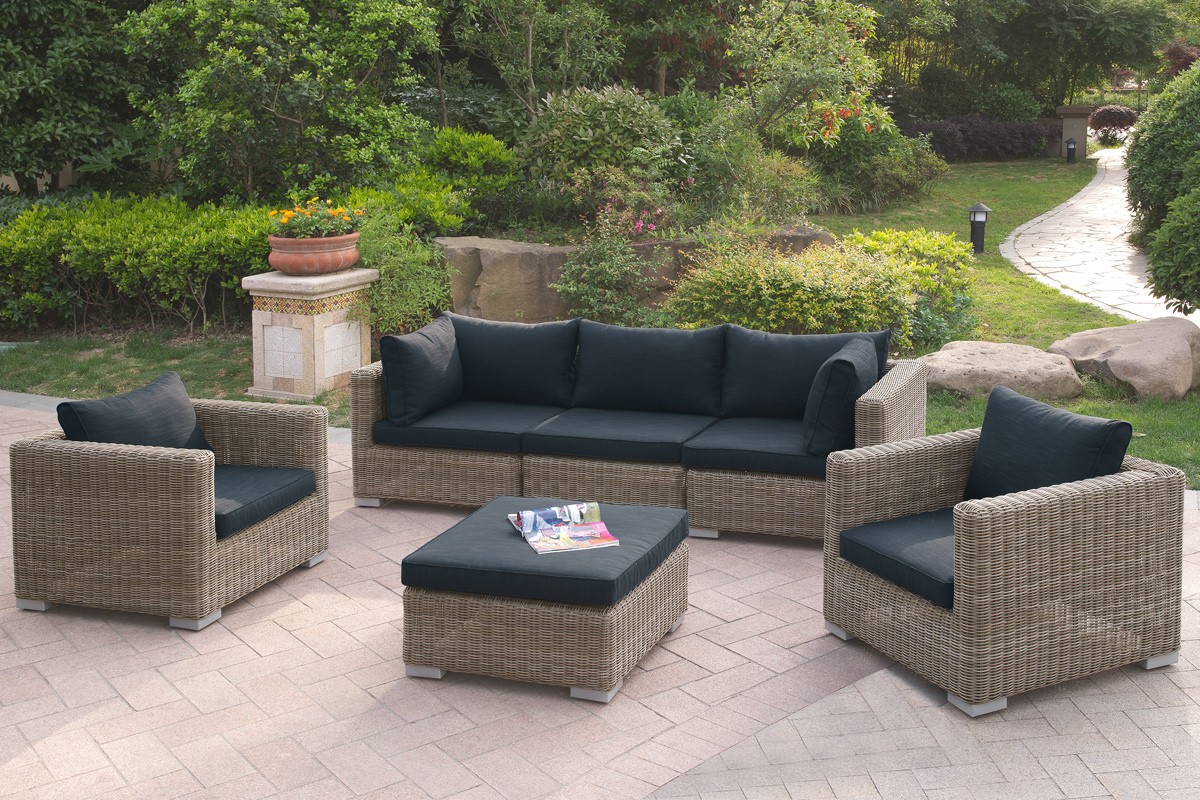 An outdoor sofa set is an inviting and stylish option offering comfort and flexibility in your outdoor space. These patio sofa sets are available in different finishes, colors and designs. Some designs, such as the Lizkona outdoor sofa set, give you the versatility of different seating arrangements, thanks to the freedom it offers using all of its pieces. Patio sofa sets feature all-weather fabric and construction materials are fade and heat resistant.
2- Patio Sectional Sofas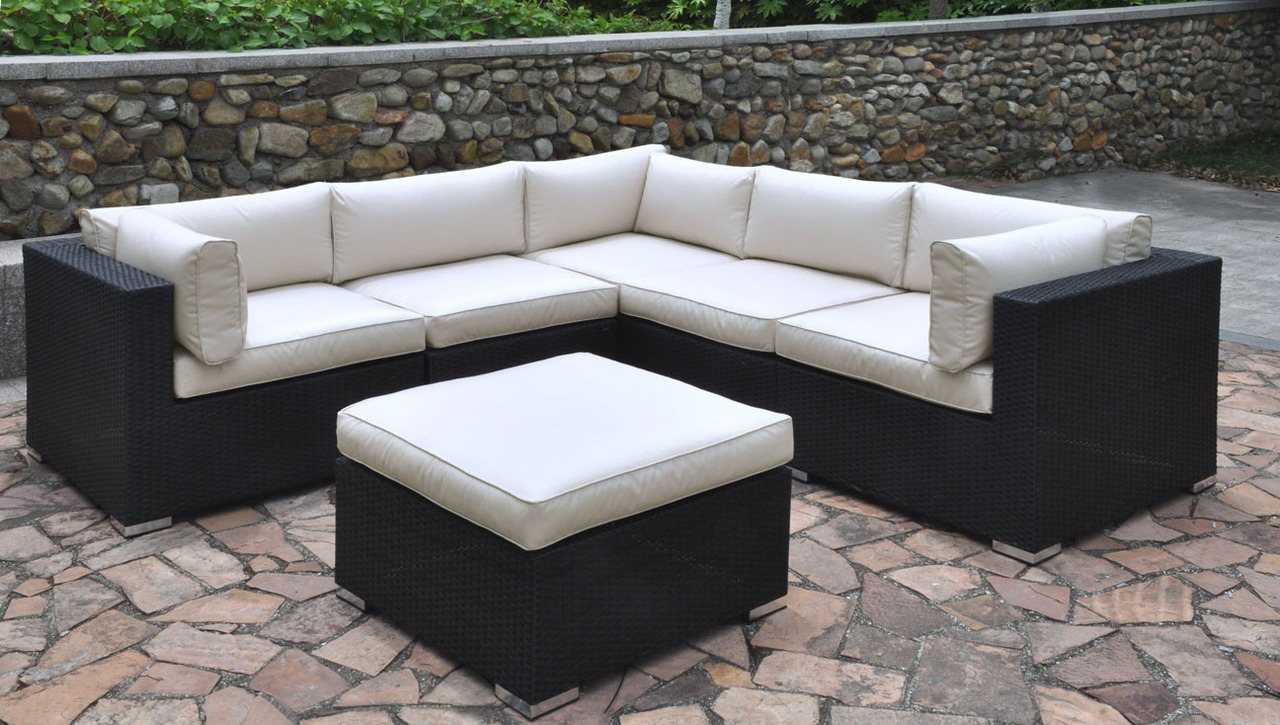 To create an easy-going, comfortable, and inviting outdoor space that seats 4-6 people comfortably, consider a Patio Sectional Sofa. These versatile and stylish outdoor furniture pieces are available in wide varieties of colors, finishes, and designs. The matching ottoman offers a place to set a tray of drinks and snacks, or additional seating.
Patio Sectional Sofas feature all-weather fabric that can stand up to a bit of precipitation, a splash or two from the pool, and even resist the furry messes left by pets. The aluminum frames that form the structure of the patio sectional sofa sets are lightweight and strong. All construction materials are heat resistant and fade resistant.
3- Fire Pits
In most climates the temperature drops as the sun sets. Fire Pits are a fun addition to an open-air outdoor space. Give people a reason to stay up late and gather in close by providing comfortable seating around a cozy and crackling fire. Add a Fire Pit to any outdoor seating area for instant ambiance.
4- Patio Dining Sets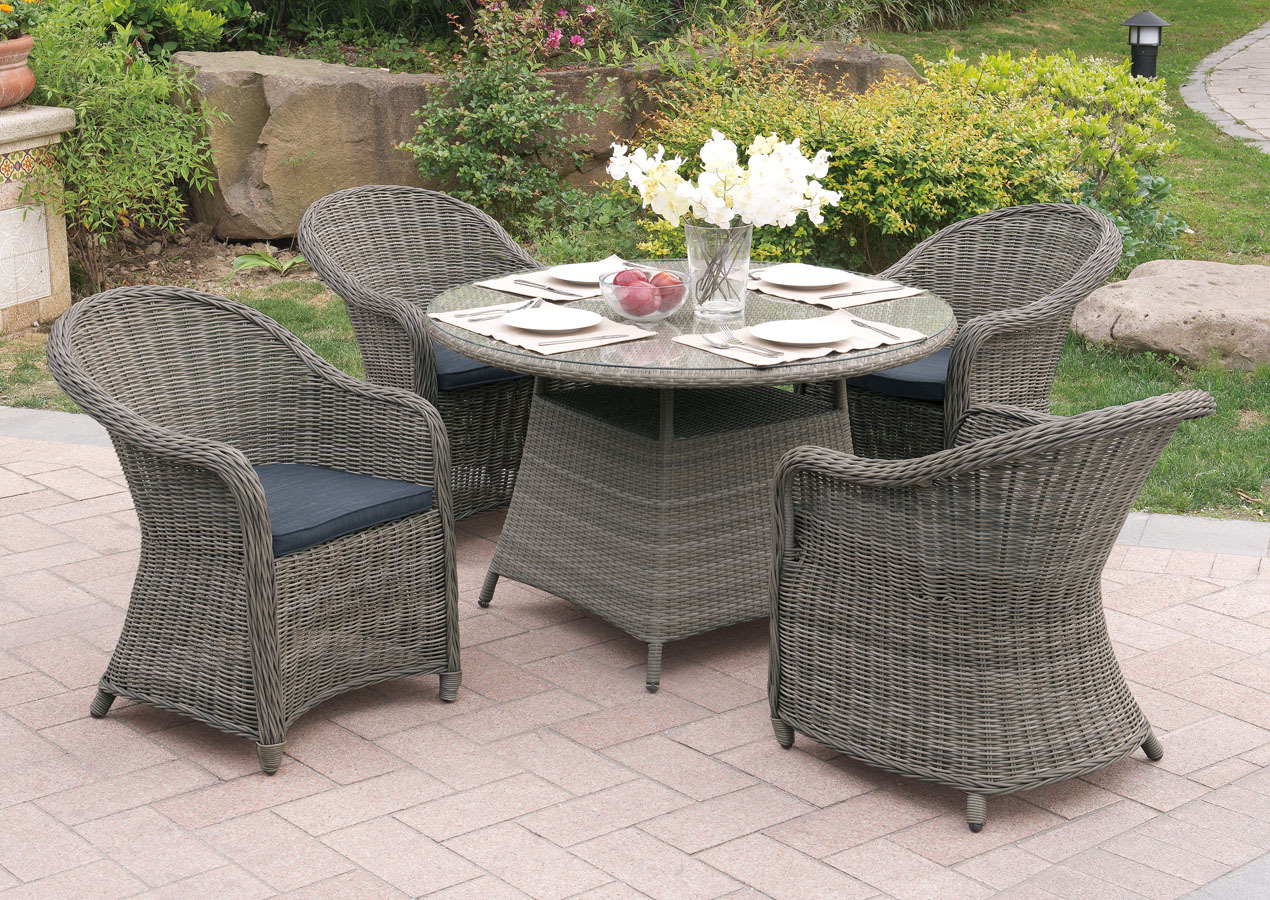 Patio Dining Sets are an ideal accompaniment to an outdoor patio. Eat dinner under the stars and in style with a high-quality table and chairs sets. Increase available seating during social gatherings with outdoor furniture. A round table offers ample seating and elbow room.
A glass top is a particularly smart choice for outdoor spaces, as it is easy to clean and can withstand the test of time. Be sure to look for chairs with a comfortable profile and extra padding to encourage long conversations and lingering after meal-time.
5- Outdoor Bar Stools
Designed for outdoor use, these bar stools are made from durable weatherproof material and built to withstand the elements. There are several options to choose from such as bar height, counter height and swivel stools. Features include armrests, footrests and comfortable seating to keep you and guests relaxed while enjoying drinks and conversation outdoors.


6- Outdoor Loungers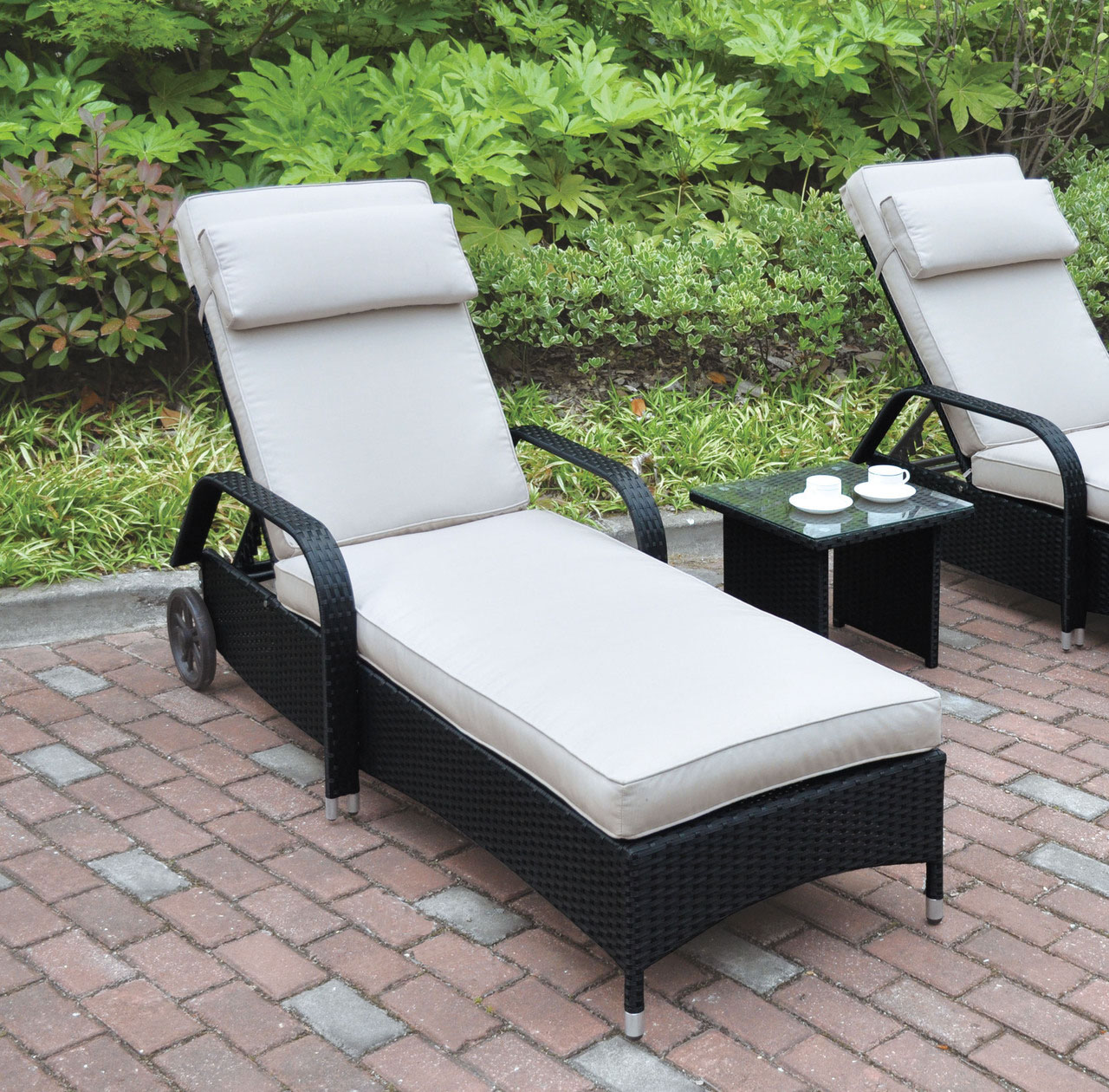 With a comfortable and contemporary style, outdoor loungers are the perfect addition to an outdoor pool or fountain area. Place these luxurious loungers in any place where you'd like to encourage relaxation.
The 100% spun polyester fabric is soft to the touch but easy to maintain. Aluminum construction and PE resin wicker material that is fade and weather resistant make this Outdoor Lounger a smart investment that will help make your outdoor spaces inviting.
While each outdoor space is different, one thing remains constant; people are drawn to areas of a home that are comfortable, well-furnished, and offer a sense of peace and well-being.
Making your outdoor spaces more inviting by adding comfortable and beautiful outdoor furniture is a great way to encourage friends and family to spend time together outside.
#outdoorpatiofurniture, #outdoorsectionalsofa, #conversationpatioset