Posted by UPW on 21st Nov 2016
Finding a foolproof gift for everyone on your list is important, but so is avoiding the hassle of long shopping trips and hauling a car load (or multiple car loads) home during every holiday season.
Researching gift ideas and shopping online is the perfect solution. Wow your loved ones from the comfort of your home or office with these great gift ideas during the upcoming holiday festivities.

For Her:

1- Bedroom Vanity

A beautiful and high-quality bedroom vanity is more than a simple piece of furniture. It is a very personal gift that allows that special someone in your life to relax and take time for herself every morning and evening.
A white tri-fold mirrored vanity table set fits in with almost any décor style and is a great option when shopping for the perfect bedroom vanity set. This unit features a double drawer design with a comfortable padded bench that fits easily under the table when not in use.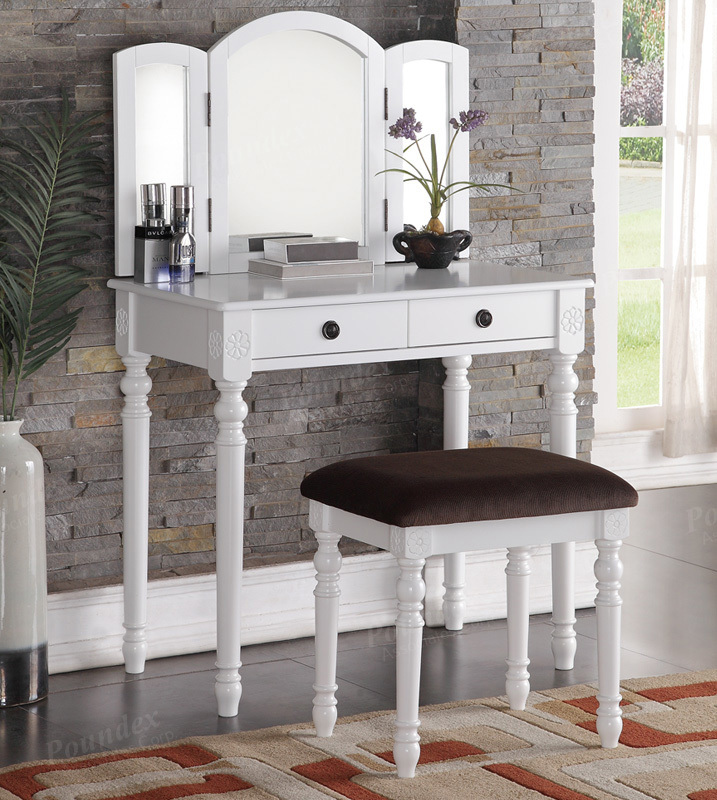 2- Jewelry Armoire

A jewelry armoire is a must-have for anyone who is concerned with taking good care of their finest accessories and would also appreciate a beautiful piece of furniture to add to their dressing area.
Ideal in the corner of a bedroom or dressing area, the brown jewelry armoire with mirror offers a safe place to store favorite jewelry pieces. Most jewelry armoires have dedicated spaces to store necklaces side-by-side without the risk of tangles. They also have felt-lined areas for watches, earrings, rings, and bracelets.

For Him:

1- Bar Counter

Even the smallest spaces can accommodate a stylish bar counter with storage for wine and stemware. For loved ones who have an eye for contemporary style and appreciate versatile furniture pieces that will last, a contemporary black glass bar counter is the ideal gift.
A tempered glass frosted table top allows light to shine through and won't weigh down the room. This bar counter option is great for expanding entertaining space for people who love to host an impromptu get-together. The base offers ample storage for a long evening's worth of wine and even safely holds stemware.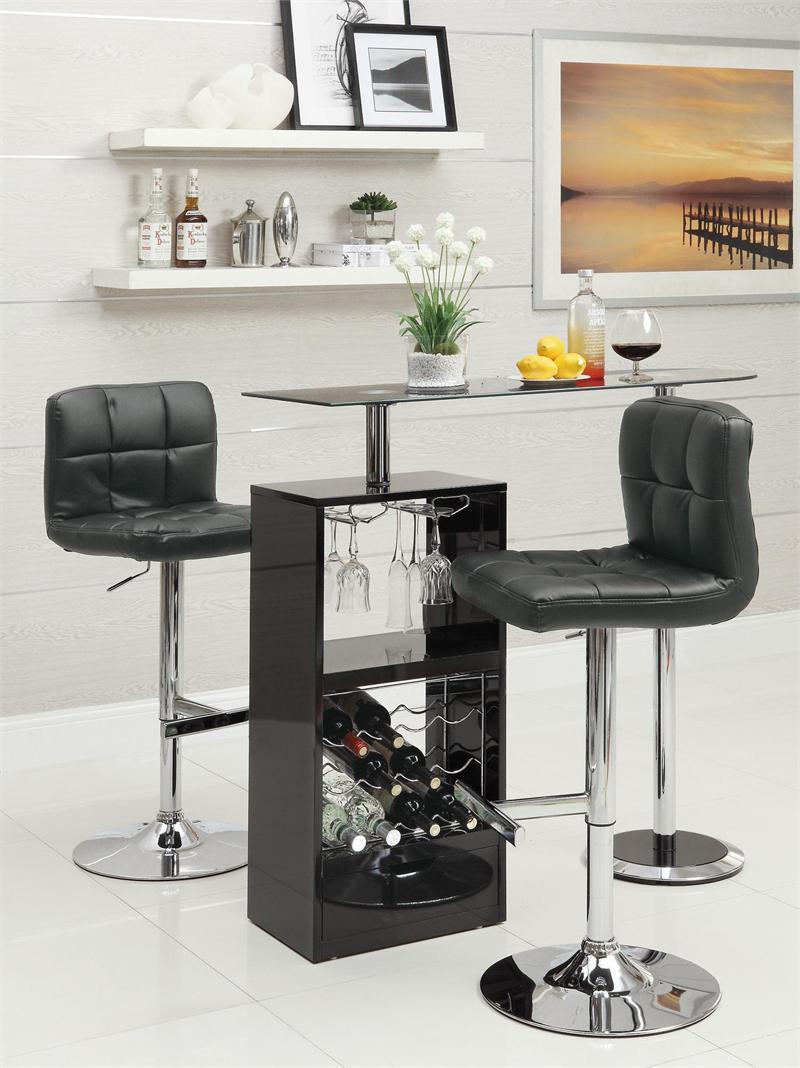 2 - Bar Table Set

Turn a corner of a room into a small and beautiful dining area with a bar table set. Created especially for people who want to make the most of their available space, the Weldon Espresso Bar Table with two matching chairs is a wonderful holiday gift option.
The built-in wine rack, 42-inch oak finished table-top, and comfortable padded chairs offer a great location for an intimate dinner or luxurious cocktail. Place this set near a fireplace or beside a window with great views for the ultimate ambiance.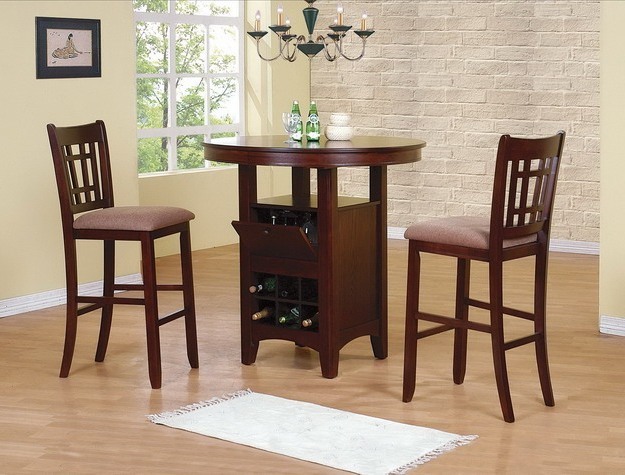 3- Game or Pool Table

Great for use as a dining table, bumper pool table, or even poker table, a game table is a versatile gift with lasting charm. Encourage festive guys' nights at home by offering a comfortable place to gather. Pedestal tables are ideal as they have a more compact footprint and allow for easy movement around the table.
The Oxford Brown Cherry 3-in-1 Bumper Pool Poker Game Room Table is great for any room of the house and it easily doubles as a dining table during the holiday season when extra seating is sought after during large family gatherings. Matching chairs are also available and they feature comfortable padded seats, casters, and gas lifts.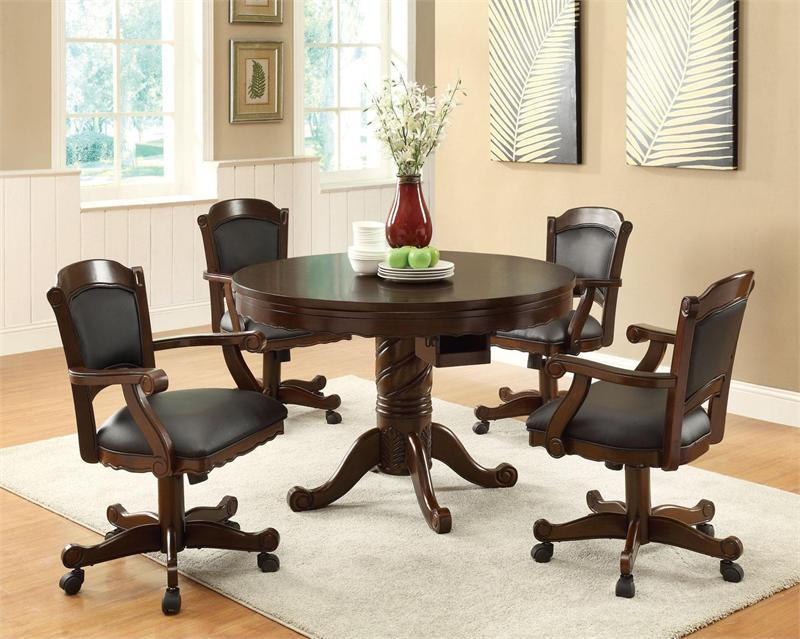 For the Kids:

1- A Car Bed

Make your favorite child's dreams come true with a sleek and fun car bed. The Silver twin metal race car bed is a high-end version of the toddler bed that an automobile-loving child will enjoy for years.
The black leatherette headboard is an ideal option for elementary school aged kids and the updated look pleases parents with a discerning eye. The black and silver finish integrates well with existing bedroom furniture and complements any color scheme.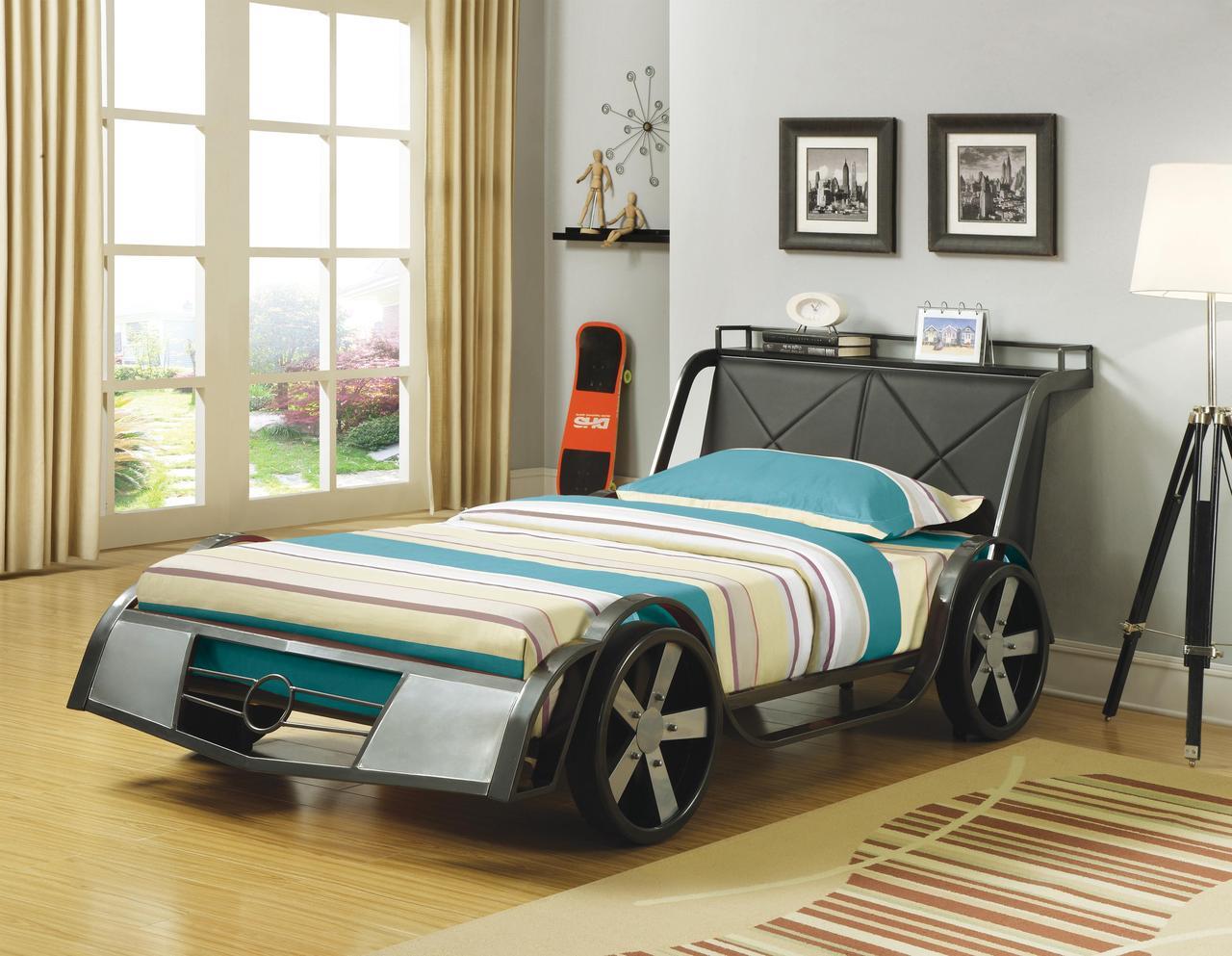 2- Themed Loft Bed

Make bedtime a true adventure for any kid by giving them a loft bed with a slide and a pop-up tent . The slide down to the floor is a fun option for kids and the accompanying ladder combined with integrated safety rails help parents feel great about this innovative bed set-up.
Taking sleepovers to the next level of excitement is easy with an indoor camping experience that will ignite the imagination of children while keeping them entertained for hours.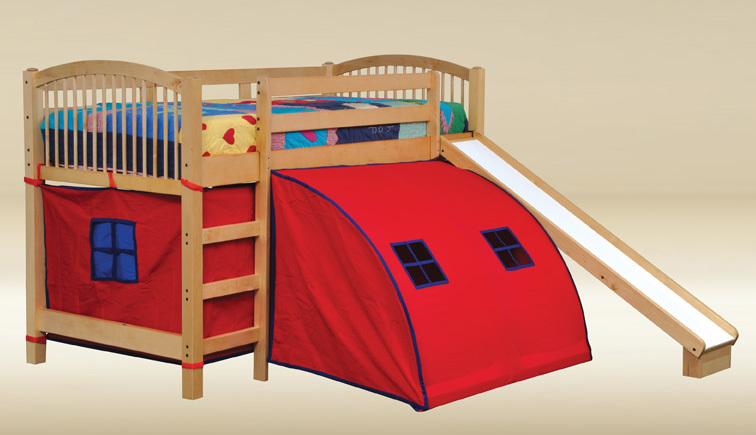 Holiday gift giving doesn't have to be stressful. Make this winter season of gathering with family and friends exciting for everyone by offering gifts that they'll appreciate and use for years to come.