Posted by BM on 25th Aug 2015
Once considered luxury items available only to the wealthy, vanity dressing tables or makeup desks as they are also known, became available to a much broader audience as manufacturing techniques and materials development lowered the cost of furniture (and cosmetics for that matter) to the point where such pieces became afford-ably priced, and therefore, attainable by a broader audience. Today, there are a myriad of styles on the market that fit almost any budget or décorum. Feel free to utilize the following tips when considering the purchase of a fine home furnishing, such as our vanity dressing tables, for your own home.

1- Consider its Features
As with the purchase of automobiles, smartphones, or even homes, consideration must be given to the features one product has compared to another. Given the nature of this genre of furniture, many dressing tables feature at least one mirror and a bench, yet some do not. This allows you to personalize it based on your own tastes or style. Additionally, the number of drawers varies from one product to the next, making some designs more versatile than others by virtue of extra storage space.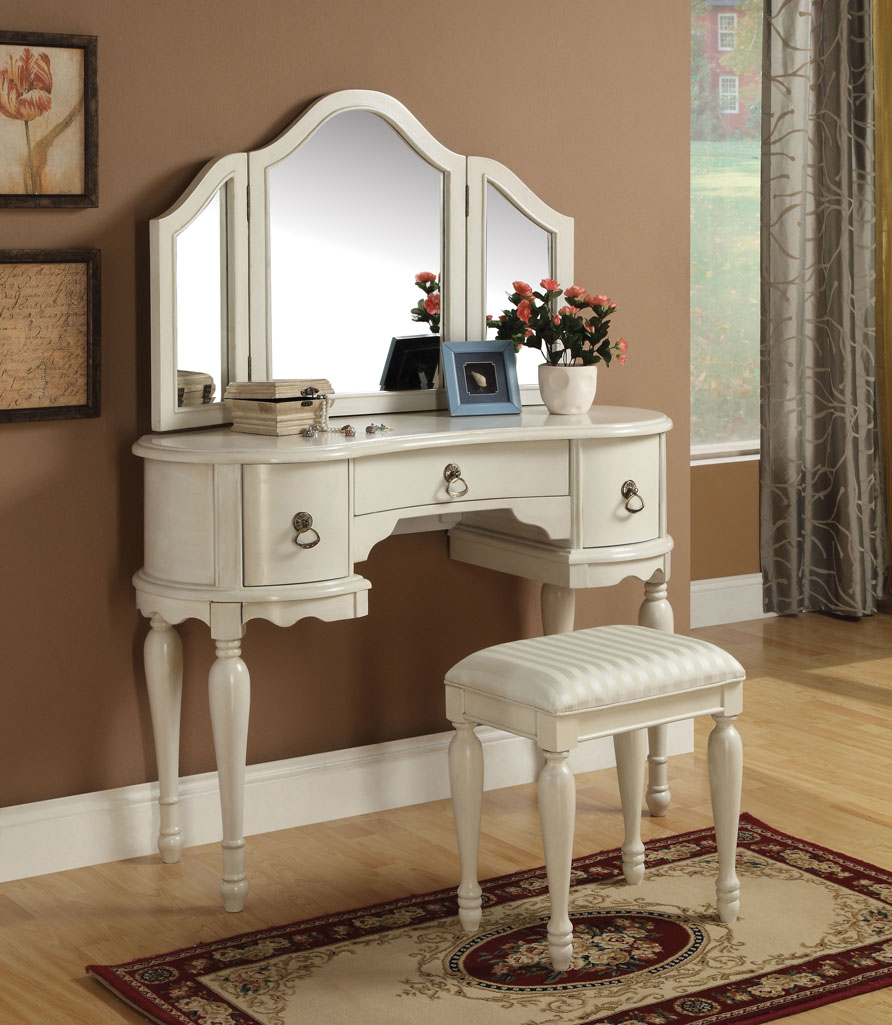 2- Size of the Dressing Table
Just as the features can vary to suit any taste, so too do the sizes we offer. Beginning at a demure 28" wide and continuing up to 52" in width, we are confident you'll find a vanity you'll not only love, but will fit any space within your home. Please keep in mind that because you are buying furniture online, it is especially important to accurately measure the space the dressing table, or any furniture, will be placed in prior to ordering.
3- Location, Location, Location
These words may be the mantra of real estate agents everywhere, but it also applies to decorating. Thankfully, the dressing table is such a clean, well-designed piece overall that, depending on your tastes, would look as equally at home in a larger bathroom as it would in a bedroom or a dedicated dressing room. Some designs are so restrained that they wouldn't be out of place in a living room, family room, or even a small home office!
4- Different Styles to Match Your Décor
Does modern or contemporary furniture design entice you with its unique use of lines and curves? Does country furniture make you yearn to put one in your homestead? Or does the timelessness of traditional furniture appeal to your inner historian? If you answered "Yes!" to any of these questions, perfect! A wide selection of dressing tables awaits. A variety of different colors, finishes, and exterior details help ensure that there is a table to match your existing décor... Then again, decorating is largely a matter of personal taste, so find a style you love and make it your own!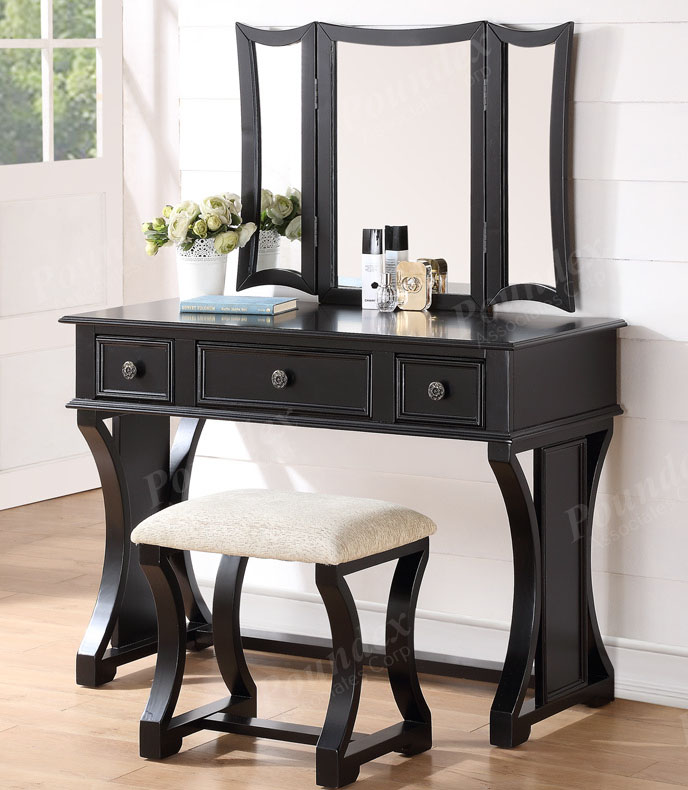 5- Material
In addition to a particular style, the material the vanity dressing table is made of should be considered in the decision-making process as well. Historically, most furniture (this genre included) has been made of wood, either painted or stained, to create a certain finish or look. However, as new design movements developed, furniture design and construction evolved, bringing with them new materials such as metal, glass and/or mirror finishes, all of which became viable options for those who wanted something different.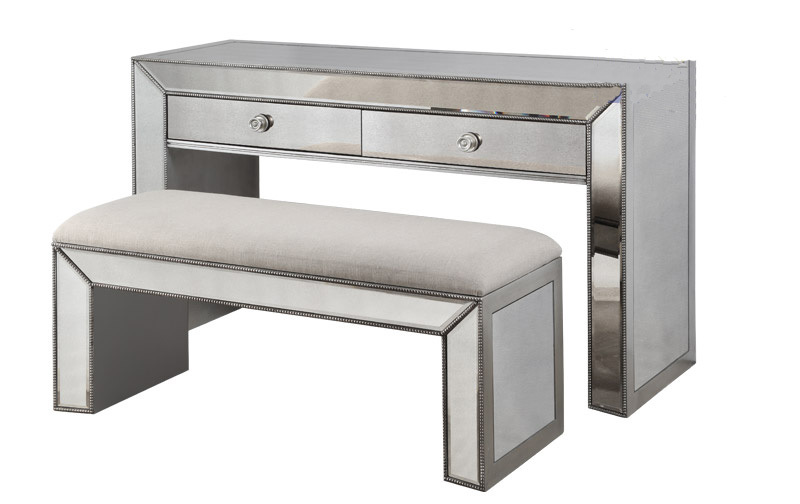 With great looks, useful storage space, and a plethora of styles and materials to choose from, vanity dressing tables make a great addition to an existing bedroom set, or they can be used as a focal point for a truly unique approach to decorating an area.